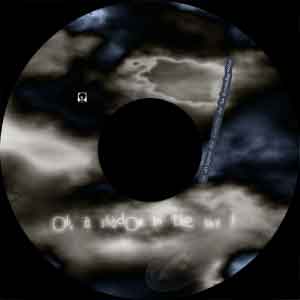 Oh! a Shadow in the Sky!
This album brings you from Brazil to South-West of France and Canada through 8 electronic music composed on friends' Personal Computer. At this period I lost all my equipment to create music. The first 4 pieces on the album was composed in Rio de Janeiro in 2000 on Jorge Ribeiro's computer. The next twice in Montreal on Oral's personnal computer in 1999. The 2 last pieces of the album was composed in Toulouse in 1998 on Jo Flaz's computer. All these pieces was conceived for dance floor to escape the exile and homeless' feeling.
a homeless & eternal mover's computer music.
Myster Shadow-Sky
OH! A SHADOW IN THE SKY
# ObCD 25-98/00 - 41:33.
Electronic music to dance or not to dance and some strange lizards around.
_1 - Sensual Music for Brazilian Pot Smokers _118bpm _[6:57] [on the road again remix?no]
_2 - l'Eau Vole Vite _160bpm _[4:00]
_3 - Solune de l'Eau danse de l'eau _161bpm _[5:58]
_4 - Qui est Qui, il y a du monde _80bpm _[2:22]
_5 - Suspended on the Beast _88bpm _[3:04]
_8 - lost
_7 - a Shadow in the Sky _140bpm _[5:47]
_8 - Some Strange Lizards are being around _80bpm _[13:26]
DOWNLOAD __CDbooklet_970Ko __CDlabel_380Ko __Sensual Music for BPS.mp3 5.51Mb
back to le disque du centre de la bombe
seek for hide animals in the cover...