Le Rêve des Femmes Poissons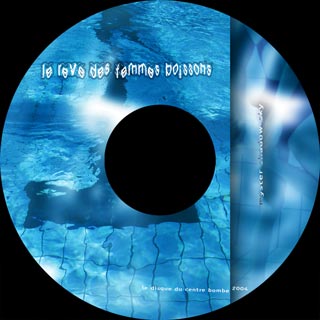 SchizOphOnie liquide
masque à musique
Sonie perpetuelle pour l'installation-exposition poly-sensorielle de Dorothee Sadowski.
The Myster Shadow-Sky's "le rêve des Femmes-poissons" is a sound installation, for the artist Dorota Sadowski, where the composition is hidden by the sound of water. The exhibition of Dorota Sadowski's "swimming pool installation" happened in September 2004 in Toulouse for the Printemps de Septembre in Can' Art Galery. The composition was played constantly during one month. welcome.
liquid SchizOphOnia
to mask the music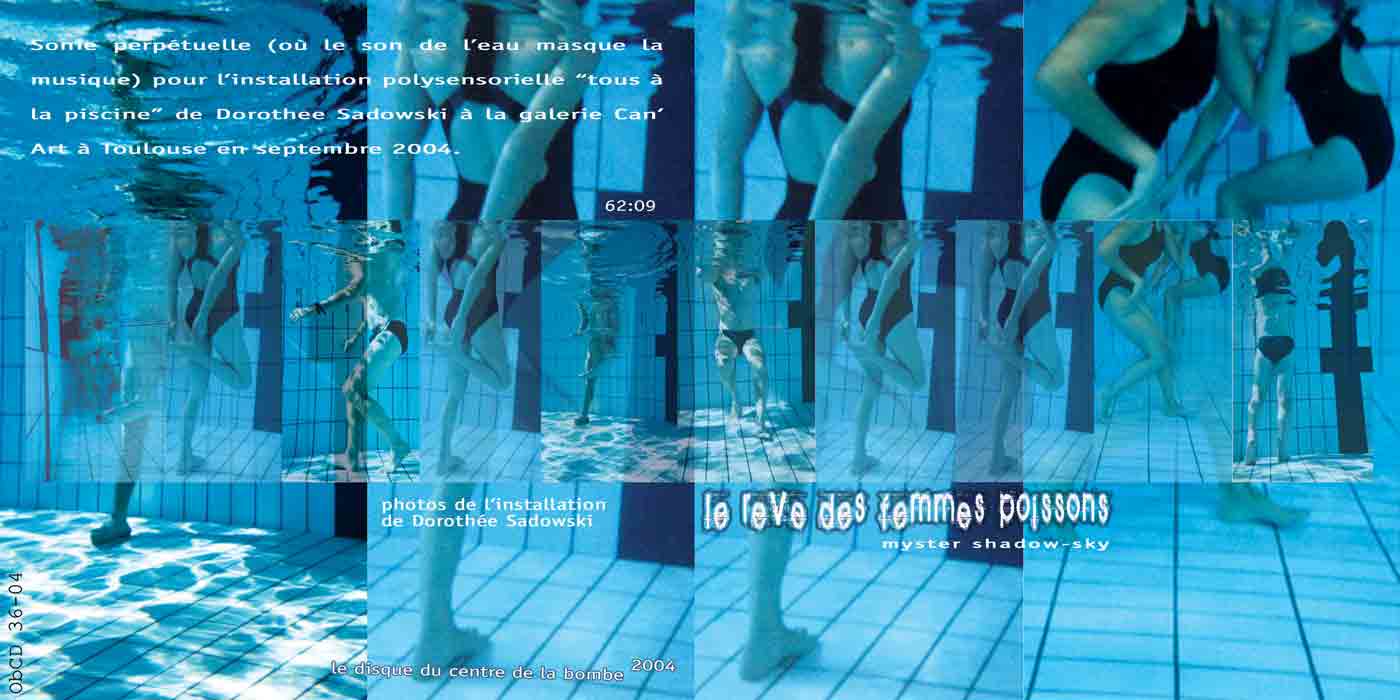 never-ending computer music for poly-sensorial exhibition-installation in contempory art places_ masked by the sound of water.
Myster Shadow-Sky
le Rêve des Femmes-Poissons (the dream of fish-women) # ObCD 36-04
nO Tr/Acks
_01. le rêve des femmes-poissons -(2004) _[62:09] dOwnlOad
total time 62:09
-> play the music in loop mode quietest as possible to forget its presence <-
-> jouez la musique à la limite de l'audible en boucle perpétuelle pour oublier sa présence <-
Album recorded during sound installations in 2004
le disque du centre de la bombe 2004
concepted & produced by myster shadow-sky.
Myster-Shadow-Sky-Unexpected-Waves-Production
Ob-CD 36-04
_dOWNLOAD : CD label artwork 1.12Mo & CD cover artwork 1.37Mo & the music

back to le disque du centre de la bombe
musique encOre sOnOre