Ourdission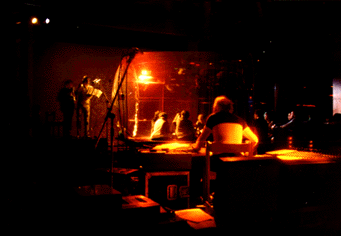 London
Simon Desorgher: flutes

Lawrence Casserley: electronics

Mathius Shadow-Sky: composition, conception, direction.
"Mathius Shadow-Sky's Ourdission is written for piccolo, flute and bass flute. A considerable amount of ingenuity is demanded of the performer, for instance, by the instruction to play the second part of the piece as if it lasts for 20 seconds. The piece is performed, and listened to, inside a large tube while waves of sound are created by computer-controlled speaker system."

Music in London, Art Council.