JE SUIS D'AILLEURS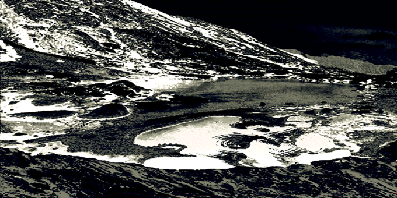 The project was to create an Opera without lyrics: the SpectàCul
Music beyond the tamed sounds
"The SpectàCul is a particular opera form without signified words with the tongue in a language. The sounds are voluntarily suggestive and narrative for the audience to understand the development of the story. The dominant sound feature of the Spectàcul is the mouth game: an opera_tion of this one. A manner of mimicry on all others instruments to give them back loud speakers by aphrodisy. An interpretation of signs joust who are the fruit of detailed explorations. Thanks to this form, we re-discover the dawn of language, the dawn of distinction, and a melting pot of primary sensations and visceral orgasms."

myster shadow-sky. Warsaw, Polish Radio
OVERTURE: The HIERATIC emptiness, THE EMPTINESS: CHORAL, vomiting_evacuation_urinatING.
I am from elsewhere, THE MYTH: DEATH AND EMBRYO OF CHAMELEON,
track 1. THE GODDESS'S DREAM LOVE [download mp3 9mb]
THE DREAM IS THE REALITY: THE GODDESS DREAM THE HUMAN BEING'S LOVE.
AND, wrench OF MALE AND FEMALE AND rottING OF EMBRYO.
track 2. GROWING FROM THE BLOOD
THE sap COMES IN THE BODY. AND.
THE INSECTS ARE largeR THAN US.
track 3. FESTIVAL OF BIRTH & CRIME
WHEN there IS BIRTH OR MURDER:
there IS ALWAYS THIS SAME SCREAM:
RITUAL OF SCREAM. FROM RED TO WHITE, FROM BLOOD TO THE LIGHT,
INSIDE OF OUTSIDE: freeing:
track 4. CHILD SPIRIT
LANDSCAPE OF DEAD CHILDREN: The stiff emptiness, THE EMPTINESS
track 5. BREATH DANCE
THE BREATH OF THE EARTH
track 6. HYMN OF MINERAL MIND
HYMN TO THE INTELLIGENCE:
THE MINERAL OF THE brain OR THE THOUGHT TRACED OF ILLUSIONS.
"ONO LULU filharmonia is an imperfect alive tone hermaphrodite who reproduces itself in the SpectàCul. A Temporarium where the practicing of mouth operations is to extract the Mother tongue, because she causes the pornophonic emotion of deathvastating laugh. ONO & LULU play with these hazards the music of ob-scenities."

myster shadow-sky. Warsaw, Polish Radio
Justina Jarzabek mezzo soprano
Michal Zduniak drum
Tadeusz Sudnik synthi EMS
Myster Shadow-Sky electric guitar voice trombone flutes composition & direction
Recorded & Mixed in Warsaw by Woychiech Przybylski
Mastered @ Le Centre De La Bombe / Forgues
Mathius-Shadow-Sky-Unexpected-Waves-Production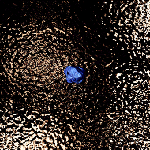 ..la Commedia del Suono
ONO LULU filharmonia entrance page
Le Disque du Centre de la Bombe