THE EPHEMERODES GUARDS OF CHRONES
crasy eternal piano music for 7 gods
The global seven's loops score,
one for each Ephemerodes [above view]: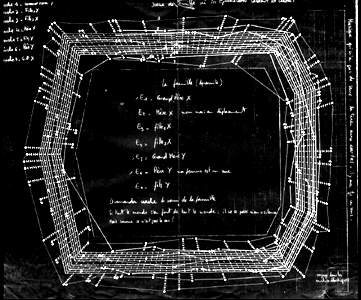 The variation principle of the global seven's rubber loops score.
The rubber time of the music sound like a repetition of cells at each time different.
The tones are also rubbered because the pianos are perpetually tuned by a mechanism.
The notes played are never the pitch written on the score.
When an Ephemerode leaves the music,
he has to play the D#1:
this is the one stable pitch of the global music.
GO to the Ephemerodes' sonic architecture