Olga Szwajgier & Mathius Shadow-Sky

Hello! says hello!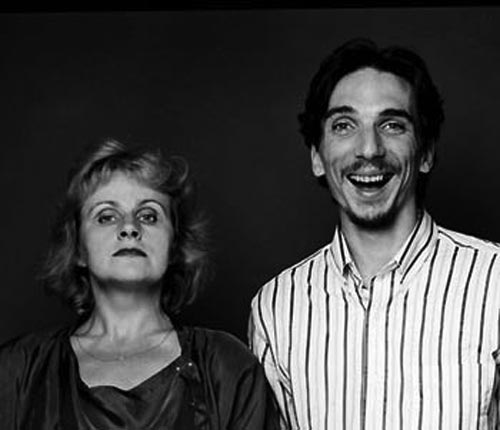 picture: Andrzej Tyszko
The opera singer Olga Swajgier with the composer musician Mathius Shadow-Sky
during the creation of LA COMMEDIA DEL SUONO in Poland in 1988
Hello! says hello!

The incredible voice of Olga Szwajgier

The voice of Olga Szwajgier is impregnated by the particular traditional singing of the Polish Carpath, place where she was born. She has developed an original technique based on modulations of ultra high harmonic pitches of the vocal spectrum. A Swedish critic called her "the laser voice"!. She interprets great alive composers like Lutoslawski, Penderecki, etc., of contemporary music. She is one of the most incredible interpret of the Night Queen in the Magic Flute Mozart's opera. Olga Szwajgier dares to sing humor, sex, madness, and feels no shame for appearing on stage in a red green-spotted "deshabillé!" Her exceptional voice has consecrated her the Diva of contemporary avant-garde music.


Olga Swajgier & Mathius Shadow-Sky in 2009
download the album LA COMMEDIA DEL SUONO [zip 52Mo]