XXI century major artists stay unobtrusive and you need talent to discover them.
Les artistes majeurs du XXIème siècle restent discrets et il faut du talent pour les découvrir.
the elementary rhythm of matter - life implication: no waves <=> no life.
[Because the Bomb International Convention forbids all bad treatments of the humans by sound i.e. audible waves*, and it is more efficient to give intense pleasure in case of success than punishment in case of failure. Humans enjoy so much that sensation of intense pleasure that they abuse it to total exhaustion and even to death. In the centre of the bomb we work outside the easiness of people's brain conditioning, preserving the freedom of the open mind.] *unstandardizable situation
EXplai-nation
" Matter to exist has to move. Each particle of matter has its own rhythm of movement. Stars' energy generates these movements. Time makes Matter and its movements make Time. We describe Movement by three features: Position, Direction and Speed. This triadic PDS is everywhere in the Universe and in the Music too. PDS creates characteristics of hearing sensations. Everything in the unknown and known Universe is linked and everything is alive like us Human Beings. Each thing vibrates even in the emptiness. Separation of things is the result of our primal fear of living. The role of our music in The Centre Of The Bomb is to re-link illusory differences and erase fears with music. We can exist because our Universe is music's vibrations."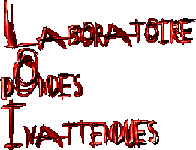 Myster Shadow-Sky with Edgar Varese ...
In the center of the bomb we produce music to open human brain to wisdom's orgasm.
more ?
2009-2010, we reinforce our resistance against mediocracy [since 1979] with Les Complices du Silence and Reconciliation
2008 we materialize l'HORS-NORME form for opera & performances with the Extrême Sonique Sans Concession Réuni
2007 no PROJECT IN THE CENTER OF THE BOMB [no projection in the futur] HELP concertatio and Bataille opera
PROJETS DU CENTRE DE LA BOMBE EN 2006 [France, Terre de Censure] L'Etat français avec ses français censurent ses artistes indépendants.
PROJETS DU CENTRE DE LA BOMBE EN 2004 - 2005
M U S I Q I S U M
in the centre of the bomb
"I feel a very strong time presence into Myster Shadow-Sky's music,
some kind of consciousness or memory bringing back feelings linked to childhood :
the discovery of the real world,
the infinitely small and the infinitely large,
the feeling of an inner time,
of subterranean times."
Pascalina Pica, Intervista, Milano 1995.
works projects'n creations
illness (2012)
Try To Catch Me, Charles!
music for an octophonic small wood percussion orchestra
to be performed in its re:composition with others (2012)
space music
The constitution of a spatial orchestra (live 3D trajectories in audience)
with the rebirth of the censored work: Un Voyage Au Bout du Possible de l'Homme (2012)
spatial sympathy
illness (2011)
Envoûtant d'Amour for strings trio
writing
illness (2010)
ASSEEEEEEEEEEZ
isolatio
Les Complices du Silence (2009)
concertatio
Les Rescapés de l'Hégémonie Culturelle (2008)
opera
Dans le Ciel, le Bruit de l'Ombre (2007->)
manifeste pour le soulèvement de sa jeunesse
livre
l'Extrême Sonique Sans Concession Réuni (2007 - 2008)
Nous sommes là pour troubler nos sens au-delà des limites du possible de l'Homme et percer la supercherie dans l'extase (2008)
Live at Tapette Fest (2008)
un Voyage au Bout du Possible de l'Homme (2008)
De l'Extase la Musique Extrême (2007)
BATAILLE (2007)
quasi opera
HELP (2007) µ
concertatio
Les Entreprises Glorifiées (2006)
LE FILM ROUGE
band
the Berliner Trans-kulturell Syn-phônê Orchester (2006->?)
huge orchestra
the Shadow-Light Music : Musique de la Pénombre (2006->?)
the Shadow-Sky-Electronics Choir (le Choeur des Univers Improbables Tendres) (2006->?)
the Shadow-Sky-Ensembles : les Lezards Etranges des Univers Improbables (2005-2006)
5 mezzo chamber orchestra
TEST-AIMANT cinematophonic opera (2005->?)
opera
LA FARSA HUMANA opera bouffa (2005->?)
opera, à thé de l'âtre
Janvier 2011, création théâtrale mise en scène par Michel Mathieu au théâtre du Ring à Toulouse
NO THINGS robotic opera (2001->?)
opera
OURDISSION generation 2 (2000->?)
interactive refuge musical instrument
the Trans-Cultural Syn-phônê Orchestras from the world (1996->?)
huge orchestra
S.P.O.R.T. (1997->2005)
the Lamplayers 5000 Years After (1995->2007)
Knots System (1998->?)
Trans-Cultural Syn-phônê Orchestra de Forgues (1996)
Shadow-Sky-Teub-System (1994)
Ono Lulu filharmonia (1984->1990)
Aloof Sky is the Proof of Shadow (1996->2013)
the Trans-Cultural Syn-phônê Orchestras from the world
le Trans-Cultural Syn-phônê Computer Orchestra du Canada first announcement
Stockhausen Re:composed (1996->?)
Pierre Henry Re:composed (1996->?)
Edgar Varese Re:composed (1996->?)
Opera [tion] della Bocca d'Amore (1987)
La Commedia del Suono (1988)
6 Milliards de Voix sans Air (1993)
4 Songs 4 Karioka the Divine (1994)
Raw voice of Cooked Exile (2000)
TEST-AIMANT (2005->?)
Dïngx (1985)
Arco-guitar (1982)
Pvc-sax (1983)
Les Explorations St Ethiques (1985)
6 SSSSSSeX + 2eX (1984)
Ludus Musicae Temporarium (1980)
Ludus Musicae Delirium (1980)
musical instrument from Bauhaus [Germany 1920]
Tension (1982)
Ourdission 1 (1982)
La Farsa del Sonido (1995)
Rion Riorim (1983)
The Ephemerodes Guard of Chrones (1984)
Erre / Les Lignes d'Erre (1982)
Quasi Mortal Bedroom (1987)
Cauchemar Atomic (1979)
The Parasitic Game (1986)
Avant Eve et Adam et Après (1986)
String Quartet (1983->?)
Ourdission generation 2 (2000->?)
Ourdission 1 (1982->?)
giant sonic inflatable 2000 projects (1999->?)
some of 80's projects (1980s->?)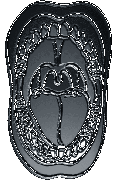 rt_____________________ on web
EXIB-01
Myster Shadow-Sky's 1979 copyart
centrebombe web exhibition's started August 13, 1999

EXIB-03
Dorothée Sadowski's art work
centrebombe web painting exhibition's started April 13, 2001

EXIB-05
Agata Siecinska's painting 1992 - 1994
centrebombe web painting exhibition's started December 24, 2004

EXIB-02
1999 Myster Shadow-Sky's Sensual Electronic Pictures
centrebombe web exhibition's started November 13, 1999

EXIB-04
2000 Myster Shadow-Sky's electronic museum
centrebombe web exhibition's started May 13, 2001 [in progress]
shadow-sky's
skininlove : skin in love, is a poetry:

.
ma peau-aime les mots
en français `¤Ðøð°·±¬µ´
l'artsonique médical
en français `¤Ðøð°·±¬µ´
mal&bien?
en français `¤Ðøð°·±¬µ´
sait-on ?
en français `¤Ðøð°·±¬µ´
T H E C E N T E R O F T H E B O M B ?

a j o u r n e y i n t h e c e n t e r o f t h e b r a i n
Shadow - Sky's Brain Waves Musical Concepts

• Conceiving Music philosophically

• a computer music controversy

• A quoi à servi la musique contemporaine ?

• Multimédia ou Multimanie ? (L'MM, elle même, elle m'aime)

• La France censure ses Artistes

• Conflict between knowledge & mediatization

• Le Désastre de la Politique Culturelle

• We are really sorry, nous sommes réellement désolés

• La perception de la musique - ROBOT.PARLANT.6

• [livre en construction] : Dans le ciel, le bruit de l'Ombre
MANIFESTE POUR LE SOULEVEMENT SONIQUE DE LA JEUNESSE

• Education et conception civique de l'obéissance
Who is this enigmatic Myster Shadow-Sky ---------------> ¿
• his musical history..
"Mathius Shadow-Sky works on formalisation of musical "scenophonic" processes creating perceptive illusions and cultural interference within performance environments."
Giancarlo Siciliano
THE EXPLOITATION OF ELEMENTARY RHYTHM OF THE WEB